Proportional Electro-Hydraulic Pressure Control Valves SB1110,SB1190
These are closed-loop SB1110, SB1190  type pressure control valves controlling the system pressure from low to high in proportion to the input voltage. The stable pressure control is possible even in a small flow rate.
max. flow 30L/min- min.flow 0,5L/min ( SB1110)
max. flow 70L/min- min.flow 1L/min ( SB1190)
More information in attached catalogue.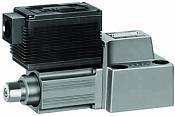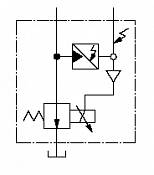 ---
Files for download
Inquiry form